Organise, optimise, certify.
We support you through every stage to make your waste management exemplary.
Reduce the environmental impact of your activities.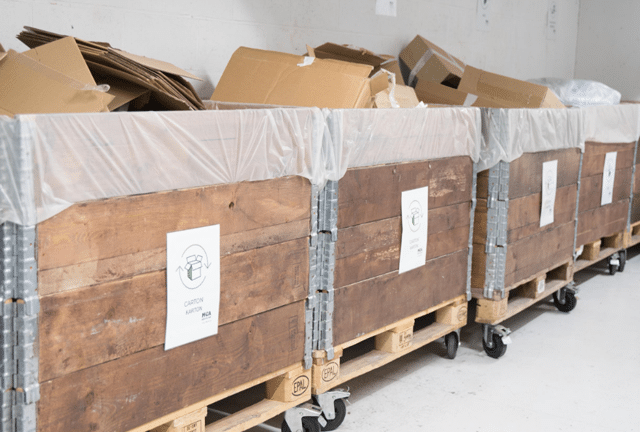 MCA Recycling supports you in optimising the sorting of your waste according to the prevailing legal requirements:
improvement of your waste recycling rate,
reduction of the quantities of non-recoverable waste,
reduction of collection costs thanks to the valorization of your waste,
raising awareness among your workforce of the importance of selective sorting,
provision of selective sorting tools.
Analyse and improve your environmental performance.
MCA Recycling provides you with the analysis and support tools needed to improve your business's environmental performance:
Access various types of certifications.
MCA Recycling supports businesses in obtaining various forms of waste management certifications.
Based on an analysis of your needs and a close collaboration, we will propose a solution that is appropriate for the certification of your choice.
The certification of our own environmental management procedures represents a real advantage for providing effective support.
Organising and optimising space
Optimising waste storage space according to the customer's specific features:
location,
waste flows,
activities …